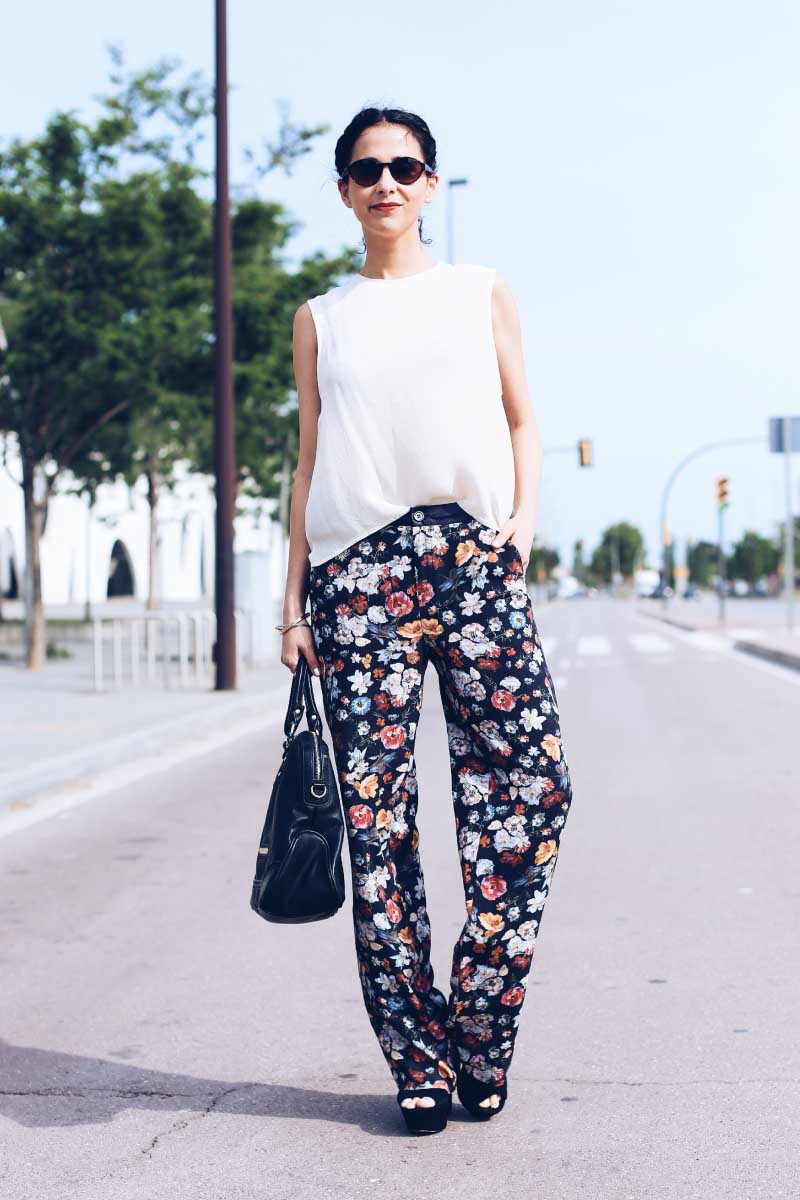 La tendencia floral está siempre presente en cada temporada, tanto otoño/invierno o primavera/verano. Estos pantalones de seda son de Twist&Tango aw2015 una prenda atemporal con estampado floreado y fondo negro ideal para combinar tanto en looks casuales como de vestir. Su estampado ayuda a camuflar caderas, el corte te hace ver más larga y obviamente son muy cómodos y frescos ¿qué les pareció?
Gracias por pasarse, nos vemos mañana.
Mila
Floral trend is always present in every season. These amazing black floral silk pants are from Twist&Tango aw15, a timeless garment with beautiful floral print and black background ideal to get both casual and formal looks.
Blouse and Sunglasses: vintage – Pants: Twist & Tango – Bag: Vença – Shoes: Steve Madden