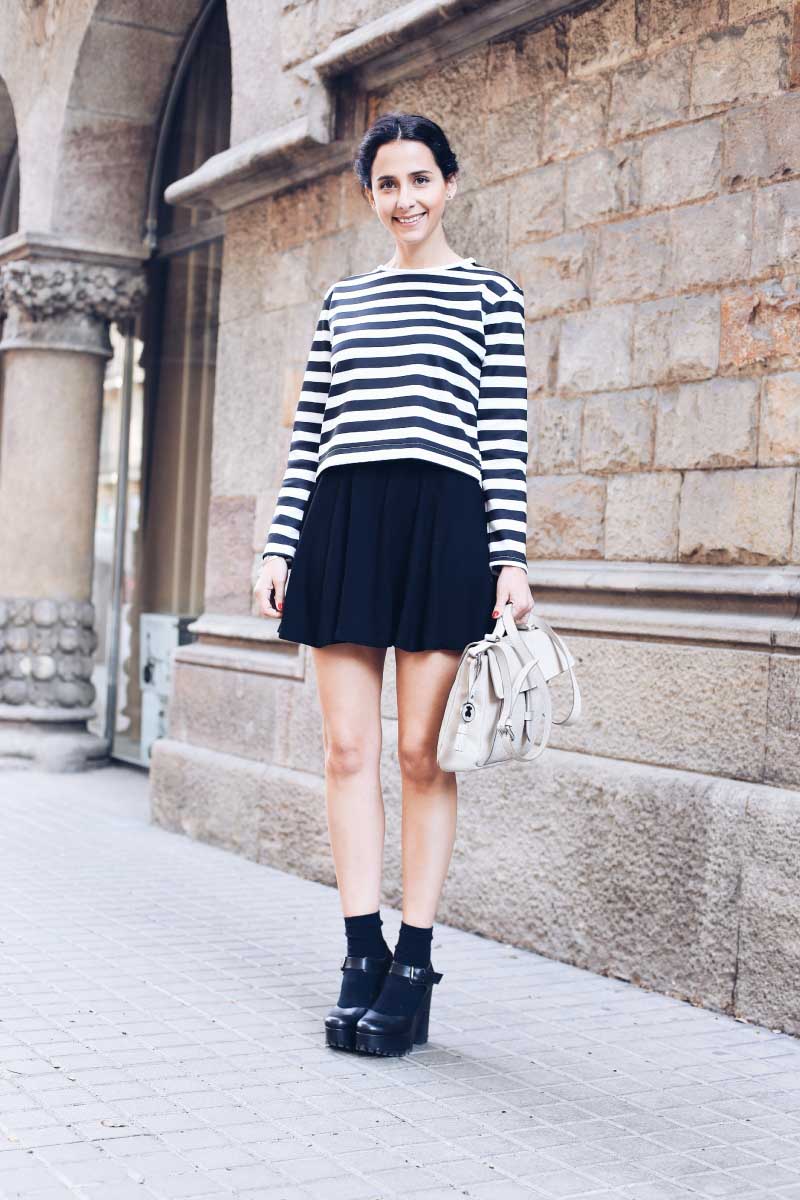 ¿cómo combinar una falda skater y una camiseta de rayas? looks atemporales que puedes ir cambiando de acuerdo a la temperatura
How to wear a skater skirt with striped crop top? timeless looks can be changed according to the weather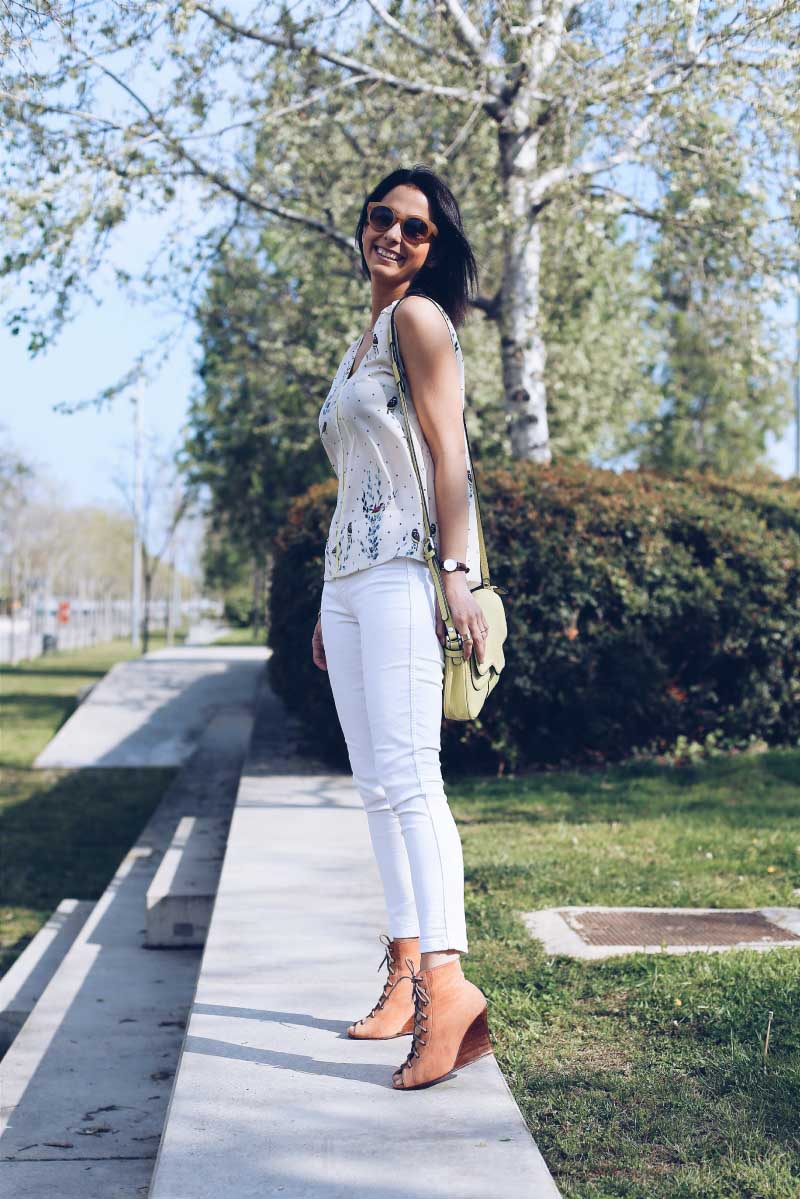 Un pantalón blanco es un básico, siempre que sea bien combinado puedes usarlo en cualquier momento del año
A white trouser is a must have basic, you can make so many looks and get amazing styles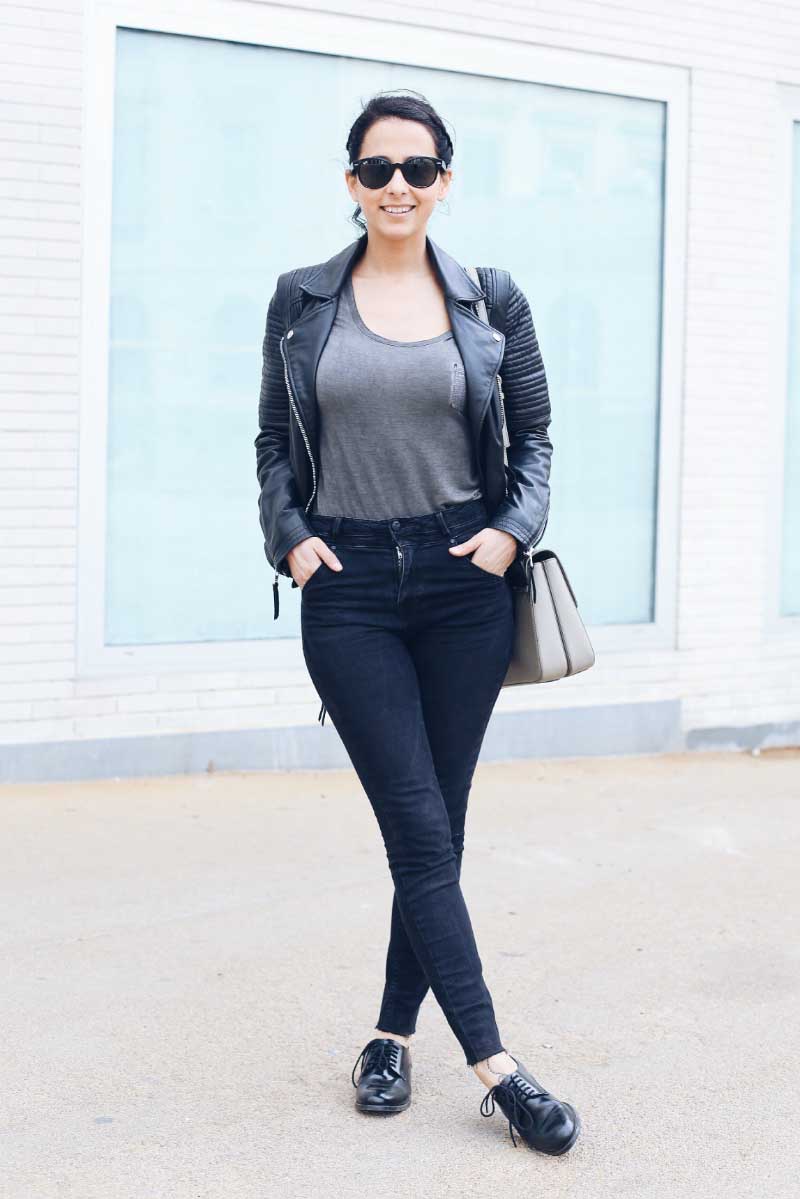 Este año logré encontrar la chaqueta de piel más bonita del mundo. Esta preciosa chaqueta se convierte en chaleco y está repleta de detalles muy curiosos. Definitivamente una inversión que vale la pena hacer ¿no creen?
Invest in a good leather jacket worth, this is from twist & tango aw15 and i can wear it as vest too, lovely huh?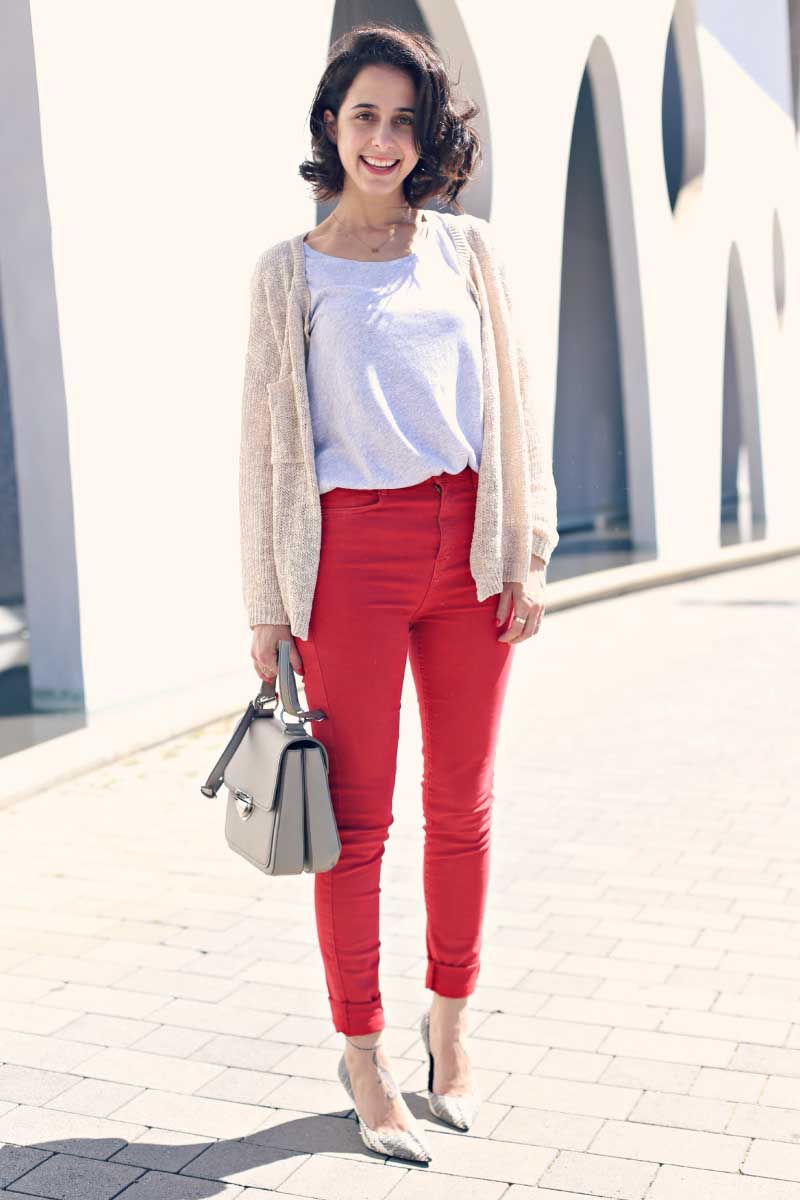 Estos pitillos rojos a la cintura los encontré en Zara por 30 euros, todavía no me lo creo, finalmente sacan colecciones de pantalones a la cintura en varios modelos tanto en Zara Basics como en TRF bieeeeeeeeen
You know how much i love high waisted pants. These are from Zara, found them for only 30 euros, not bad huh?
En este look llevo mis tres prendas favoritas de esta temporada: la chaqueta de Mi & Co, el vestido de Kimod y las sandalias de Indi & Cold. No podría estár más comoda y feliz de llevar mis marcas favoritas.
This look is one of my favorites for this season., what do you think?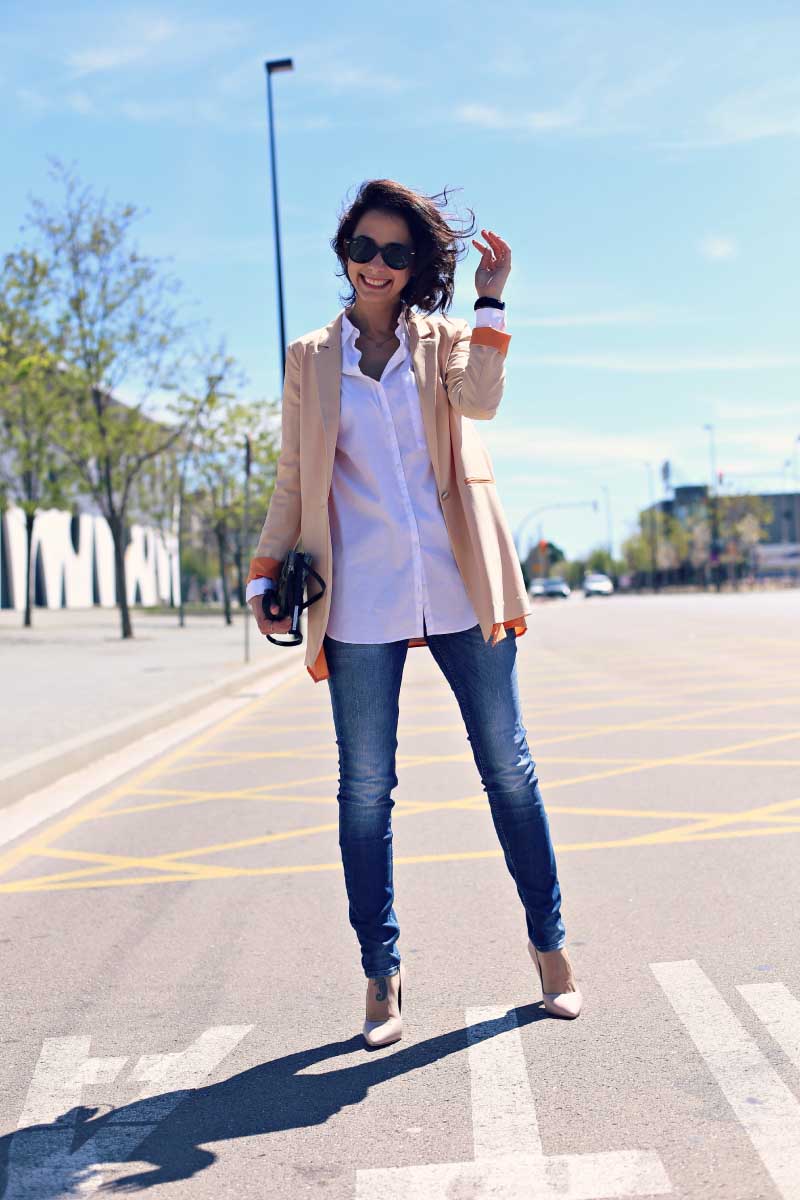 El rosa suave con naranja y azul denim queda increíble no creen?
Love how these colors look together dont you think?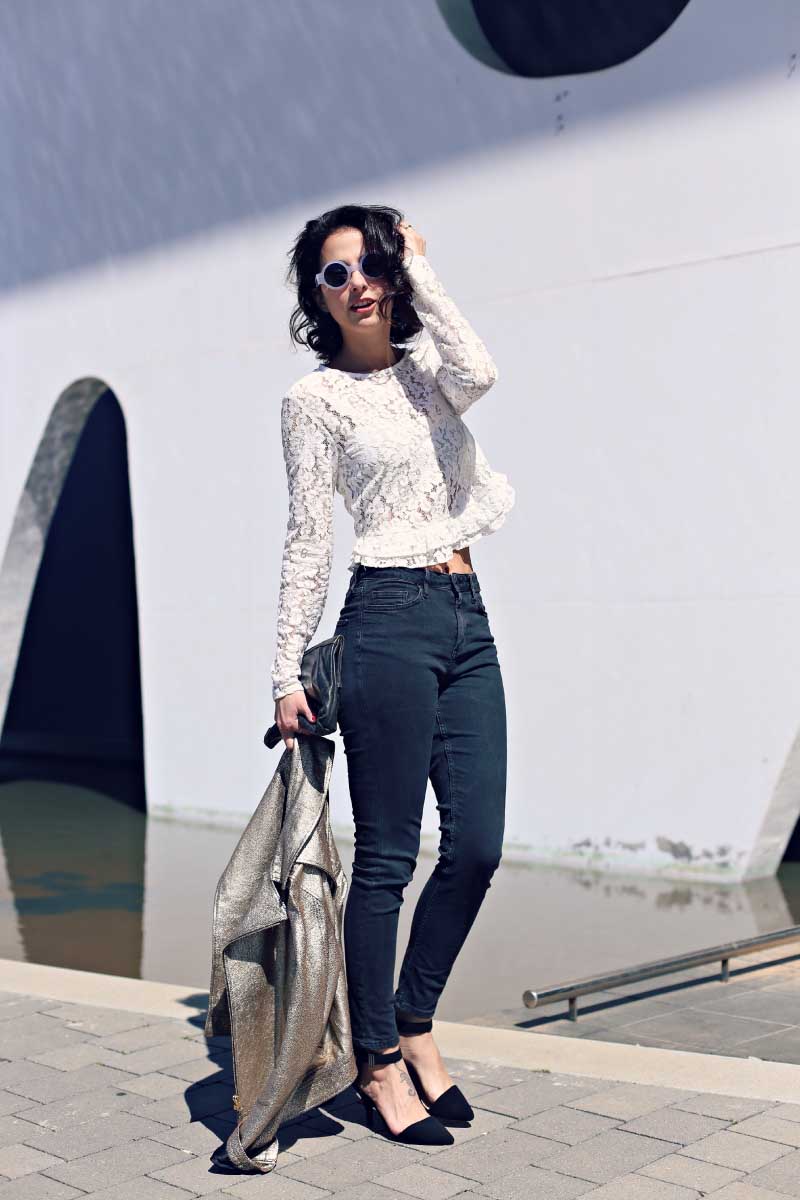 Esta fue la única vez que he usado esta camiseta crop de encaje de Zara, no entiendo porqué pero no se me ha ocurrido otra combinación con ella, alguna idea?
This is the only time i´ve used this lace crop top, can imagine this lovely top with another look, any ideas?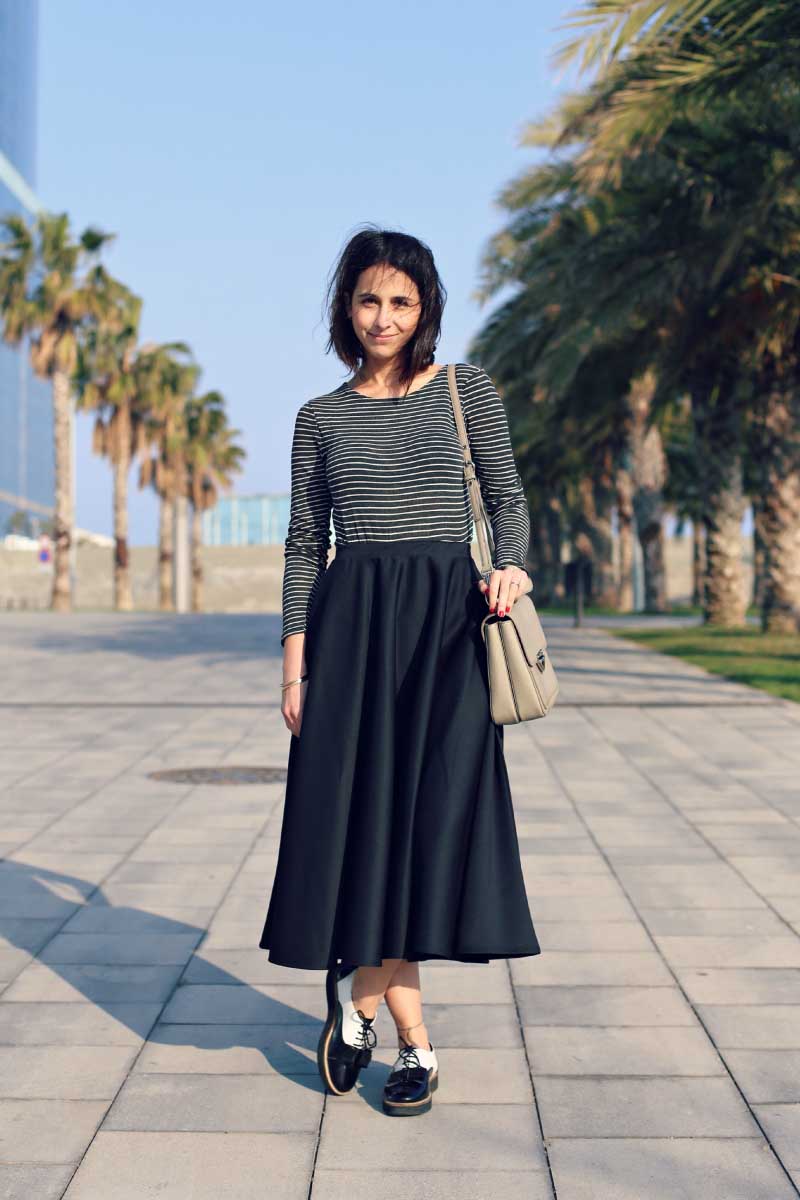 Les prometo que las faldas, al menos esta, de neopreno no da calor, al menos no si la usas sin medias y en primavera.
Promise you neoprene skirts are ok for spring its not hot enought and the cut is perfect and very confortable.
En Abril me dio por las prendas metálicas, ya se me pasó un poco la fiebre pero se que volverá… siempre vuelve
Love metallic pieces, they always look amazing and special.
Gracias por acompañarme en este post, no duden en suscribirse al blog o dejar sus comentarios
Que tengan un buen fin de semana
Cariños
Mila